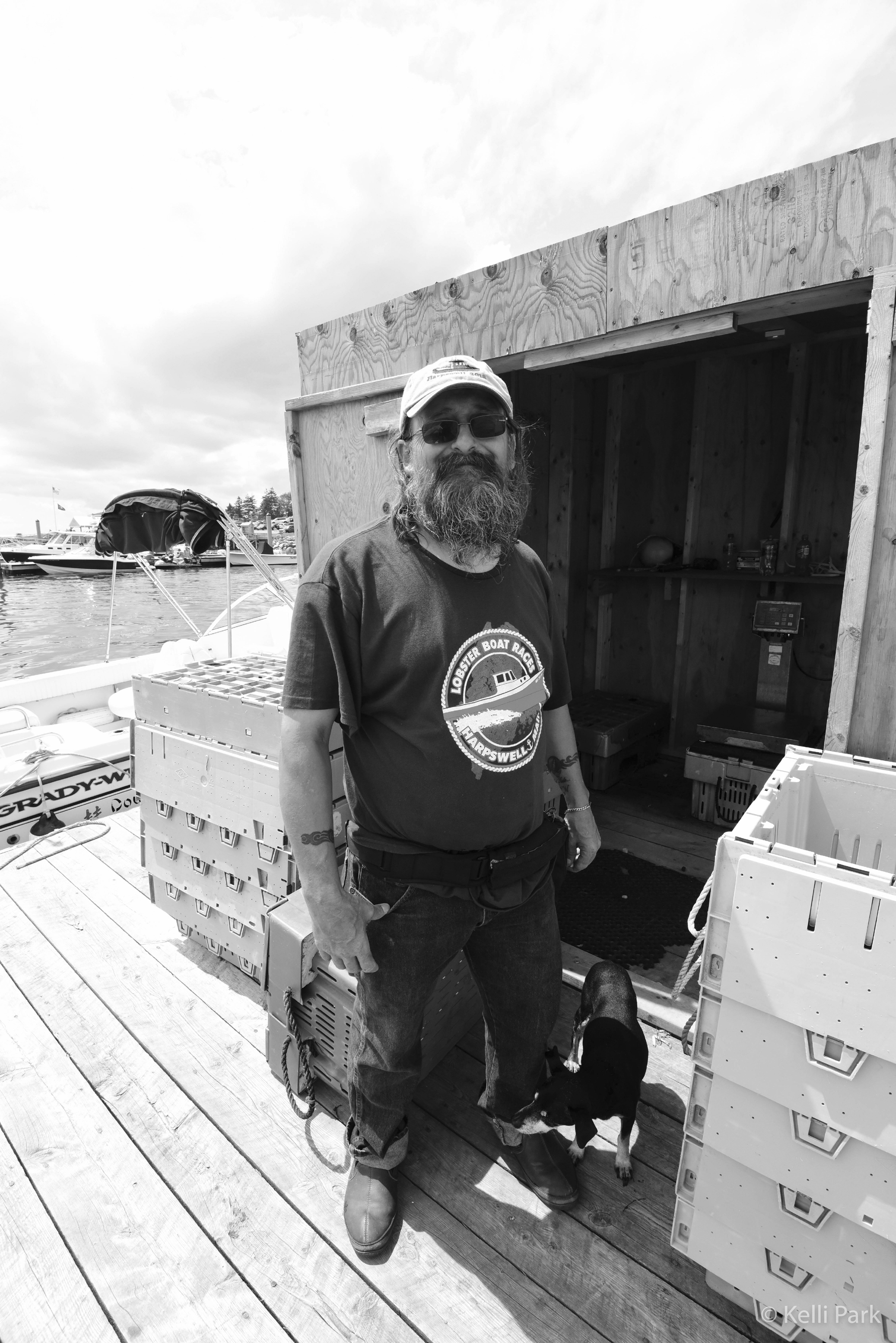 Laurance "Larry" Michael Ward
1967-2019
HARPSWELL – Laurance M. Ward, 51, passed away peacefully, Wednesday, April 17, at Maine Medical Center in Portland, surrounded by loved ones. Larry was born July 8, 1867 in Brunswick to Lewis V. Ward, Sr. and Loretta L. Kenopensky-Ward. He graduated from Mount Ararat High School in 1986.
Larry was passionate about life and helping others. If anyone needed help in any capacity he was always there for them. He worked as a lobsterman from most of his life. He was a Cub Scout leader for many years. He was involved in the Drama Club in high school, sang tenor in chorus and played drums in the marching band as well as several brass instruments in concert band. He could also play keyboards. Larry loved the ocean and music. He enjoyed being surrounded by friends and family. He traveled to Florida each year and attended many drum festivals.
Larry suffered from congestive heart failure. In May, 2017 he received a LVAD heart pump. Through positive outlook and his love of life he was able to improve his heart function and the pump was removed in January of this year. He was once asked if he believed in miracles, he replied "Of course, I am one."
Last year Larry led the charge to bring the lobster boat races back to Harpswell. Under his leadership the races raised and donated nearly $10,000 to the Harpswell Santa Fund and several other area service groups. Larry touched so many lives and warmed the hearts of everyone he met. Heaven has gained a beautiful soul.
He is survived by his parents, his sisters Leeann Van Vlack, Lynette Mitchell, and a sister-in-law, Cheryl Ward all of Harpswell. A step-daughter Kendele Ouellette of Topsham, a step-son, Matthew Winn and his wife Kayleigh of Harpswell, Four grandchildren; Jacoby and Damon Ouellette, and Nathan and Maya Winn. Nieces and nephews Amanda Peacock, James Ward, Jason Ward, Charles Van Vlack and Jesse Mitchell. Several aunts, uncles, great-nieces and nephews. He is predeceased by his brother Lewis V. Ward, Jr., nephew Cameron L. Van Vlack stepson Dustin K. Winn, and granddaughter Layla Winn. Because Larry was so passionate about healing and the ocean, donations may be made in his memory to Maine medical center, L VAD program, attention: philanthropy department, 22 Bramhall Street., Portland, Maine 04102 or The 2019 Harpswell Lobster Boat Braces, which will be held in his honor in Pott's Harbor on 28 July.
Visiting hours were held on Monday evening at bracket Funeral Home, in Brunswick, on 22 April. The funeral service was held at the West Harpswell Baptist Church in Harpswell at 1100 on 23 April.